Dr. Kimberly Brown, DMD
Education:
Undergraduate: University of Rochester, New York
Graduate: Tufts University School of Dental Medicine, Boston, MA
Dr. Michele R. Morrow, DMD
Education:
Undergraduate: University of Maine-Orono
Graduate: Tufts University School of Dental Medicine, Boston, MA
Dr. Brown and Dr. Morrow established Hampshire Family Dental in 2004. Prior to this they had formed a professional relationship while working together in a large group practice in the greater Nashua area. Their friendship and common philosophy toward patient care and dental standards made them an ideal team in starting their own practice.
Michelle L: Office Manager
Eileen: Patient Care Coordinator/Dental Assistant
Michelle G: Patient Care Coordinator
Diane: Dental Hygienist
Jessica: Dental Hygienist
Lisa: Dental Hygienist
Brandi: Dental Assistant
Courtney: Dental Assistant
Went to Hampshire Family Dental for the first time this week and was impressed with the practice all the staff I had the pleasure of interacting with. If you are looking for a new dental practice give them a shot. Thank you Dr. Brown, Jess, Jan and Racine! – Chris
---
Our family loves going here the complete staff is friendly and helpful from the front desk to the chair everyone treats you with compassion and as an individual. They go out of their way to make you comfortable. You always feel like you are cared about and they treat you like you are family. This is the best experience we have had as a family. – Karen
---
Went in for my semi annual cleaning. Jessica is always a pleasure and makes the whole experience stress less. – Anonymous
Annie's Angels!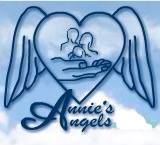 We are really excited about this month's charity. For the month of December for every new "like" we get on FB we will be donating $5 (up to $500) to Annie's Angels! Please check out this great organization at www.anniesangels.net.
Here is their mission statement: "Helping local families struggling financially through a life threatening disease, illness or disability connecting neighbor to neighbor, friend to friend and business to business in a caring fundraising network."
Let's all do what we can to help NH families!
Nondiscrimination Notice: Discrimination is Against the Law
Hampshire Family Dental, PLLC complies with applicable Federal civil rights laws and does not discriminate on the basis of race, color, national origin, age, disability, or sex.
Hampshire Family Dental, PLLC does not exclude people or treat them differently because of race, color, national origin, age, disability, or sex.